Sadly, it became necessary to close our Lunch Club at the end of 2015 due to a change in the occupational work commitments of the leaders. It was a very popular event and we leave the information here as a testament to its success.
Our Lunch Club met at 12 noon on the last Saturday of each month (except August & December).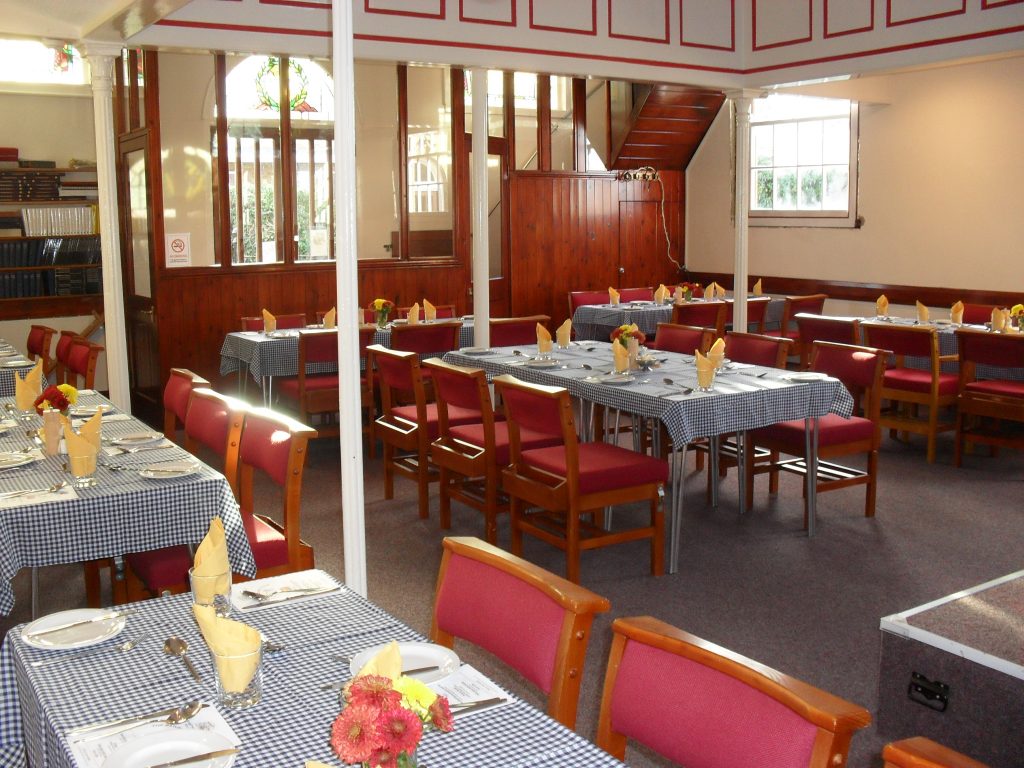 We always began by singing a hymn,
we then enjoy a two (or sometimes three) course meal (all home cooked food),
followed by Tea & Coffee (& maybe a home -baked biscuit too).

During the coffee, our Minister usually shared a two minute 'Pause for Thought' with us.

The Lunch Club was particularly enjoyed and appreciated by the elderly and single of the village,
who would otherwise be eating lunch alone at home.

At just £5 per person, so was great value too !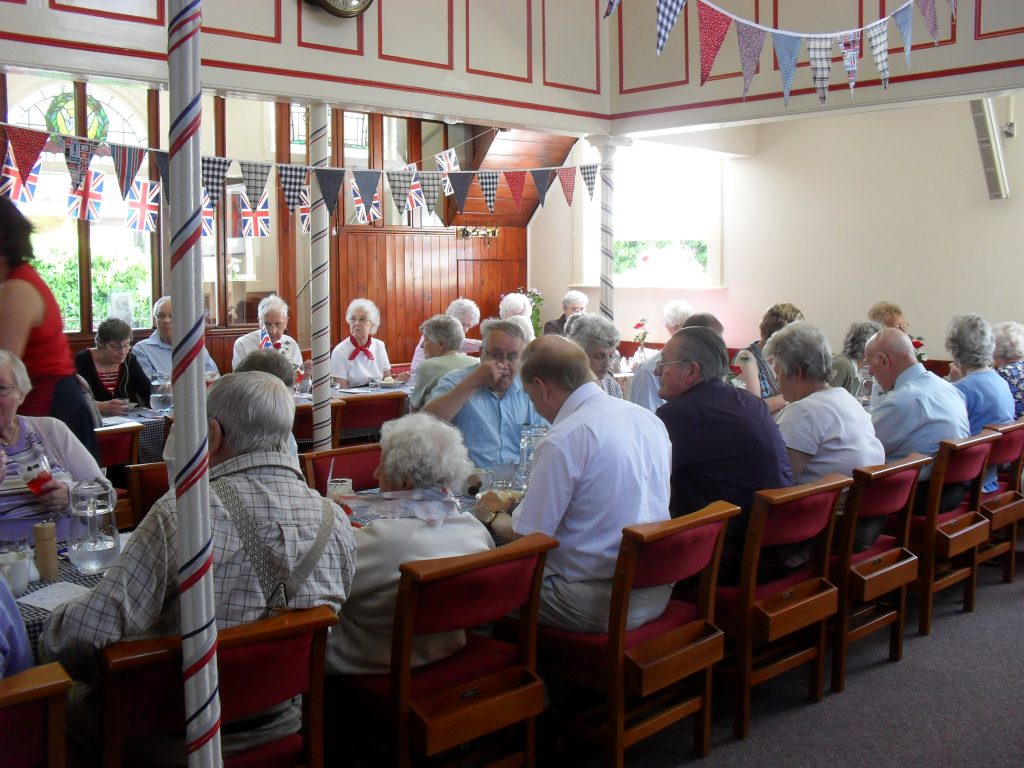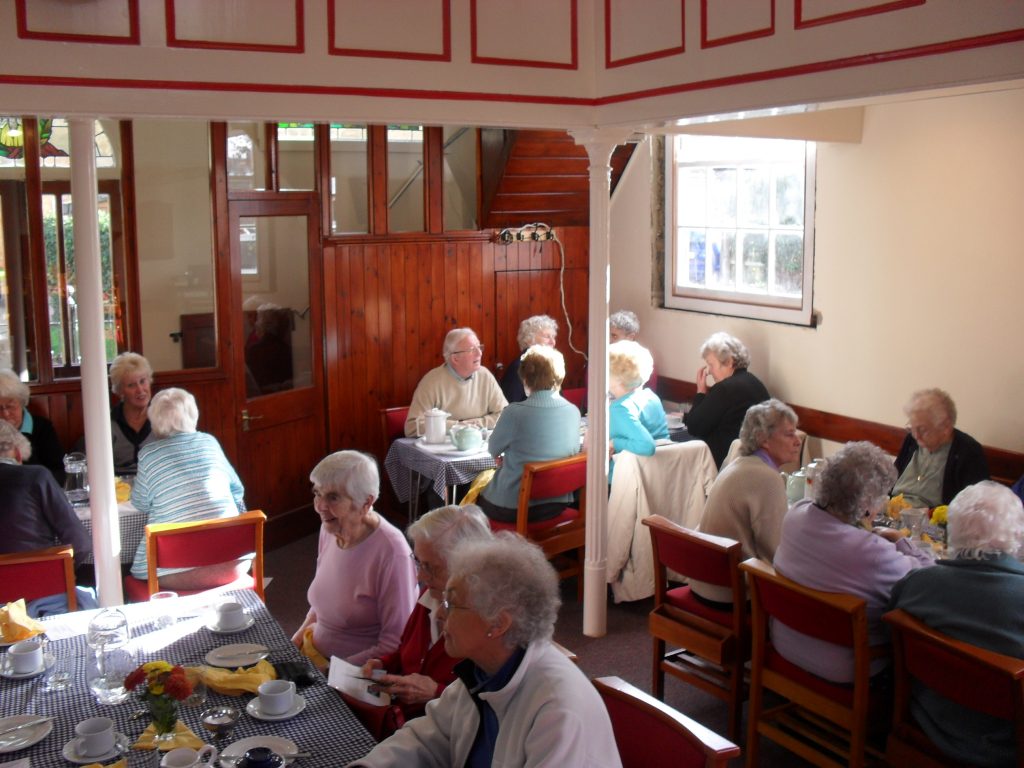 On 26th May 2012 we themed our Lunch Club Meeting to a 'Diamond Jubilee Street Party'
to celebrate the Diamond Jubilee of Her Majesty the Queen.
Here are a few pictures from that meeting