Linda Smith, wife of Church Steward Colin, has built a 1/12th scale model of Over Methodist Church.
It is an accurate model of the Chapel building as it was before the 1990 renovations,
but set in an era when oil lamps were used to light the Chapel.
Linda has hand builit all the detail into the Chapel, including all the pews and even the 'harmonium' organ.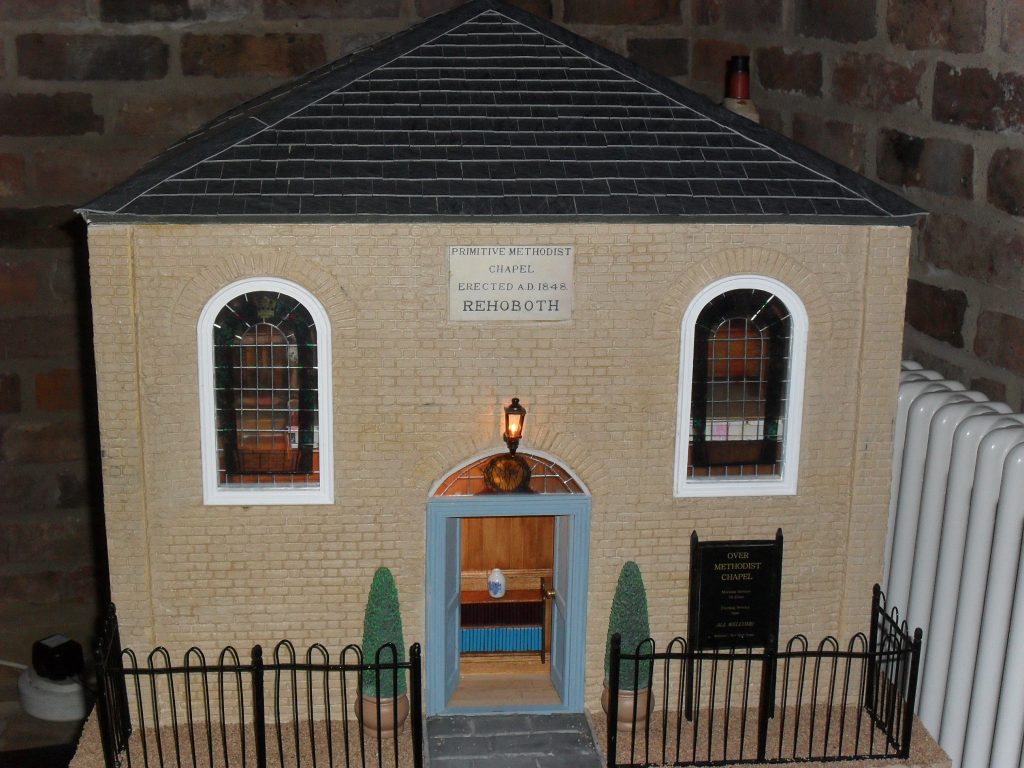 To celebrate its completion, a Dolls House Festival was held in May 2011 at which the Miniature Chapel was the centrepiece.
The event was a huge success, receiving enormous support from the local community, and a total of £1430 was raised which was divided between Methodist Relief & Development Fund and Great Ormond Street Hospital for Sick Children (Cardiac Wing) – where Colin & Linda's son Benjamin received life saving heart surgery as an infant.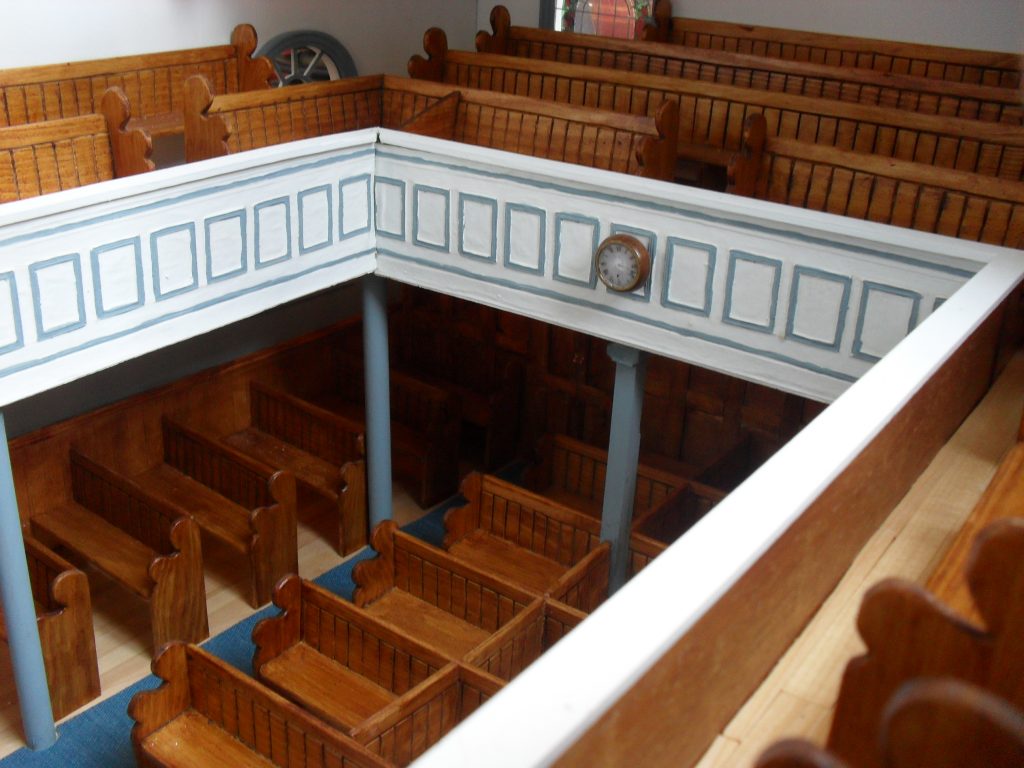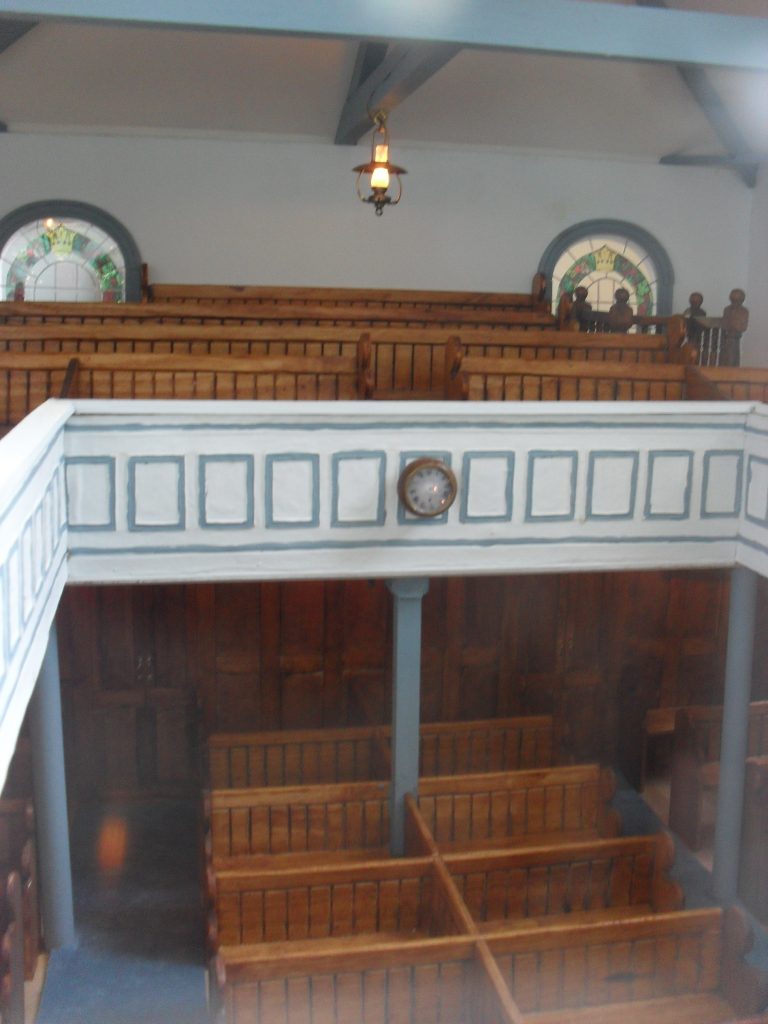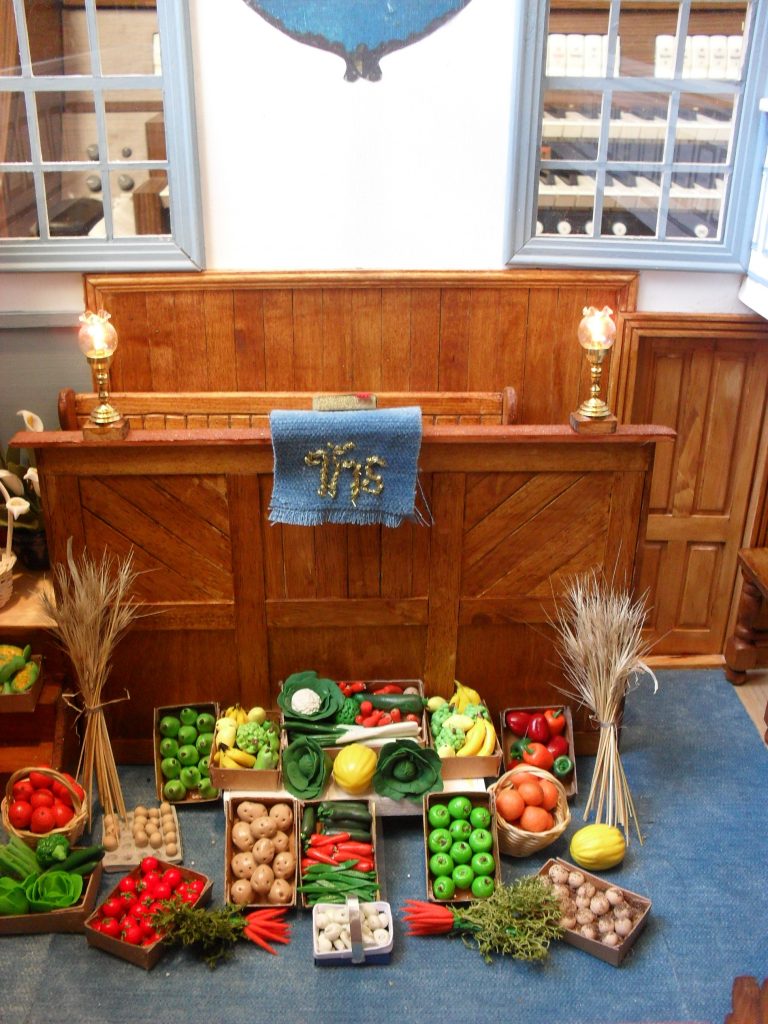 Harvest Festival at the Miniature Chapel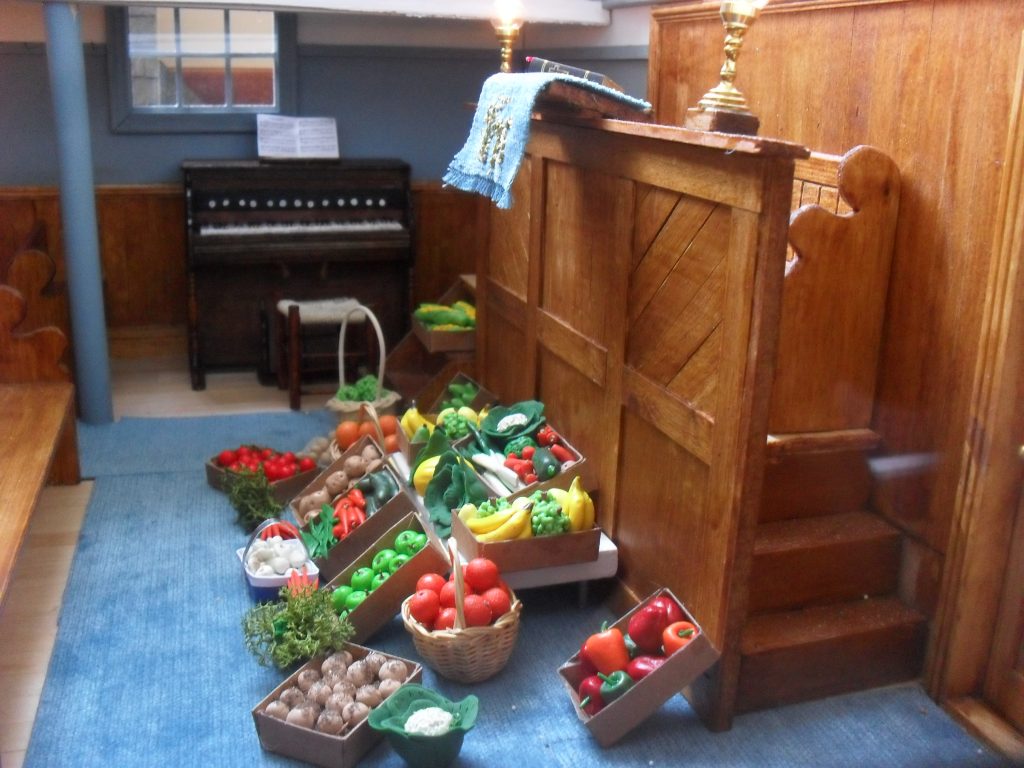 A video of the construction of the Miniature Chapel: